Instant Access Program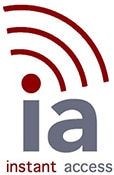 The Instant Access program - in collaboration with top publishers, Cornell Center for Teaching Innovation, and the Cornell Office of the Bursar - delivers digital course materials to students at lower-than-market prices. As of spring 2018, its fourth semester, the program included 26 courses. Students enrolled in an Instant Access course receive their digital course materials, either ebooks or publisher created software, on or before the first day of classes. They can opt out before the course add date if they do not want to keep the materials; or, if they want to stay in the program, they receive a bursar account charge for a low custom price that has been negotiated by The Cornell Store. Since most students remain opted into the program's digital materials, our publisher partners are willing to offer significantly lower prices than normal. The Instant Access program ensures that every student has access to materials by the first day of class, while also saving them money.
In fall 2017, Instant Access saved students an estimated $194,237 over the print equivalents' next best (lowest-priced) purchasing or rental options.
Instructions for Redeeming Your Instant Access Materials
Spring 2019 Instant Access Instructions
Frequently Asked Questions
How much does Instant Access cost?
Check your student booklist for the price of your Instant Access materials. To view pricing for your course(s) participating in the Instant Access program, please go to cornellstore.com, and select "Shop Textbooks". Log in to view your personalized booklist. The Instant Access item will display as unavailable, but the price listed is the price that will be charged to your bursar account for the materials.
How do I buy my Instant Access materials?
You don't have to do anything! Just log into Blackboard or Canvas and follow the instructions sent to you by email (and listed in Blackboard or Canvas) to access your materials. After the opt-out deadline, we will simply bill the cost of the materials to your bursar account. See your emails from The Cornell Store for the opt-out deadline date.
How do I get my textbook or access code?
Once Blackboard or Canvas is open for the semester, you will have access to your course materials automatically. In your course in Blackboard or Canvas, there will be a link on the left side called "Instant Access". Click that link to go to the page for your course materials, and follow the instructions on that page. You do not need to purchase anything in The Cornell Store or online; your course materials will automatically be available to you in Blackboard or Canvas. Your bursar account will be billed for the materials after the add period, unless you opt out. "See "What does opt out mean" below.)
Clicking on the link in Blackboard or Canvas took me to an access code for a website. Now what do I do?
Follow the instructions in Redshelf for the materials that correspond to your course. For detailed instructions, please see the linked PDF document at the top of this page "Spring 2019 Instant Access Instructions."

When will I have access to my book or course materials?
You will have access to your book or materials when Blackboard or Canvas opens for the semester.
What does "opt out" mean?
The Instant Access program at Cornell automatically provides you with your books or course materials through a link in Blackboard or Canvas, but it is optional to participate. If you do not want to keep the digital course materials provided through Instant Access, you may choose to decline this service (opt out) and purchase your materials in another way. You must opt out by the opt-out deadline listed in our communications with you. After that date, your bursar account will be charged for the course materials unless you have opted out. Keep in mind that it is rarely possible to find the same materials at a lower price.
How do I opt out?
To opt out, log into RedShelf, go to the My Courses page, and select your course. At the bottom of the page, click the grey "I want to opt out of access to all required materials for this course" button.
I opted out by mistake. Can I opt back in?
Yes! If it's before the deadline date we've communicated, you can opt back in by going to the RedShelf site again. If it's after the deadline, just email us at instantaccess@cornell.edu. Include your NetID, Course (e.g. 'BIOG 1440'), and section number.
I dropped the course. Will I still be billed?
If you drop the course before the opt-out deadline, you will automatically be opted out, and you will not be billed. If you drop the course after the deadline, you will be refunded (to your bursar account) for the cost of the materials.
How do I get help if I'm having trouble with access to an ebook in RedShelf?
For help with anything within the RedShelf site (your account, trouble redeeming an access code, or questions about the RedShelf eReader), please visit RedShelf Student Support at https://solve.redshelf.com/hc/en-us to view a list of FAQ or to submit a help request. You may also email: help@redshelf.com.
How do I get help if I'm having trouble with access to a publisher learning platform (publisher websites outside of RedShelf or Blackboard or Canvas)?
For help with publisher online content, please contact the publisher's online help team:
Cengage (MindTap or Aplia): http://support.cengage.com/victoriaweb/primarypage
Macmillan (Sapling or Launchpad): https://community.macmillan.com/community/digital-product-support/college-students-support-community
McGraw-Hill (Connect): http://www.mhhe.com/support
Norton (Total Access): https://helpdesk.wwnorton.com/external/helpdeskrequest.aspx
Pearson (MyLabs or Mastering) link can be updated to https://support.pearson.com/getsupport/s/contactsupport
Wiley (WileyPlus): http://wileyplus.wiley.com/student-resources-support/
Questions
If you have questions regarding something not addressed here, please email
instantaccess@cornell.edu
.