To get to your booklist-by-schedule
Students, if you are registered for classes:

Step 1: Select "Log in" in the upper right corner of the site.

Step 2: Use the "Login for Cornell Users" option and use your Cornell NetID and password.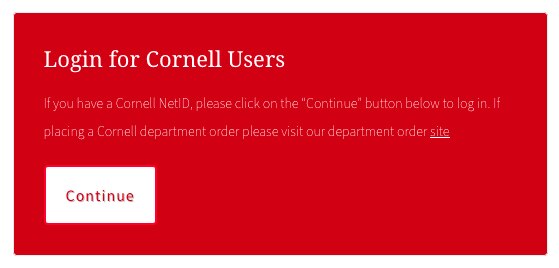 Step 3: After logging in and returning to the homepage, click on the "Welcome (your name)" link in the top right corner.

Step 4: Select the "Spring 2019" link, under the My Curriculum column on the left side of the Account Overview.

Step 5: See the list of courses in the My Account page that you are registered for this term and select "Begin Shopping" to shop online or "Print Booklist" to print your list in alphabetical order for easy in-store shopping.