To get to your booklist-by-schedule
Students, if you are registered for classes:

Step 1: Select "Log in" in the upper right corner of the site.

Step 2: Use the "Login for Cornell Users" option and click "Continue".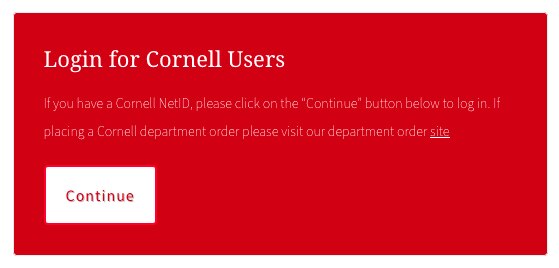 Step 3: Click on "Welcome (your name)" link in the top right corner.

Step 4: On the left side click "Account Overview".

Step 5: See the list of courses in the My Account page that you are registered for this term and select "Print Booklist" to print your list in alphabetical order.